PRICES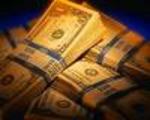 PRICESand FEES
The prices for providing legal advice and legal services are determined according to the Tariff for attorney fees.
The cost of legal advice in the office of THE FIRM is not less than 30 leva.
For legal counseling of five and more employees which collectively will form a labor cases for dismissal, or unpaid salaries, THE FIRM offers reduced prices.
Legal advice could be obtained online as it is pay by bank transfer.
For court representation by THE FIRM the prices are agreed with THE CUSTOMER.
For online advice, please contact us at:
e-mail: info@ivanovalawyers.com
e-mail: ivanovasie@mail.bg,
or call us on:
Phone: +359 56 58 67 67;
Phone: +359 56 58 67 77.